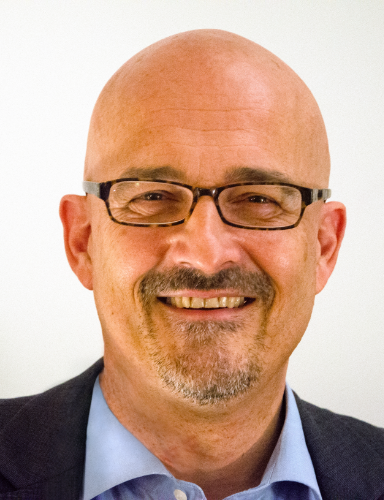 I am a lawyer and worked in industry for 20 years, including as General Counsel (approx. 5 years MDAX) and Chief Compliance Officer.
In the course of my compliance work, it quickly became clear to me that good compliance can only be achieved in joint responsibility. Leadership plays a decisive role here for the successful implementation of a compliance management system. I also realized that only with intelligent and lasting interventions can compliance be implanted as an integral part of the DNA of a company. This is also why I developed PLLOB®. PLLOB®, the formula for good compliance, summarizes five concise questions on central aspects of compliance in one word. PLLOB® can be used as a nudge and situation reminder. PLLOB® brings compliance to the point and to memory. PLLOB® helps to prepare the ground for compliance as a management task. In my consulting and publications I focus on decentralized, functional, resource-saving and culture-building compliance management systems that make compliance a management task.
I am a founding member and member of the Supervisory Board of DICO (Deutsches Institut für Compliance e.V.). I am initiator and chairman of the DICO working group "Compliance as a management task".
 I am a former executive member of the BDI Legal Committee. I also am a former chairman and member of the VDMA Legal Committee as well as member a former chairman and founding member of the VDMA Compliance Management Working Group.
The size or complexity of a project may require teamwork. If this is the case Georg Gößwein can rely on a great network of experienced specialists.
Compliance Agreements and conflicts – Why ADR and escalationclauses are ideal to settle them (SchiedsVZ 2018, 331)
The Manager as the driver of a resource efficient Compliance Management System Betriebsberater – 8/2017, Die erste Seite)
The leadership team in the centre of an effecitve Compliance Management System (CCZ 1/2017 S.42 ff.)
Mediation as a way out of the Compliance-Dilemma (Die Mediation, II/2017, S. 42 ff.)
The myth of a liability release – Ways out of the Compliance Dilemma  (Bo(a)rd Karte, 1/2017; S.22 ff.)
PLOB ?! (https://compliancechannel.tv/ts-teams/georg-goswein/) June 2016
Positive regulatory culture as a company's immune system (https://compliancechannel.tv/ts-teams/georg-goswein/) December 2015
Compliance management systems as an instrument for the control of legal risks – Organization of compliance of multinational companies: from the rule to the corporate culture (Anwaltsblatt, November 2015, p. 827 ff.)
Dilemma situations for Compliance Officer (Compliance @ Deutsche Telekom, November 2015)
Every rule offense hurts an organization: three questions to Mr Georg Gößwein (BUJ Sonderedition Compliance 2015)
Regulatory loyalty from conviction (Unternehmensjurist, edition 4, 2015, p. 85)
Laws against corruption in the United Kingdom of Great Britain and Northern Ireland and in the Federal Republic of Germany; NZWiSt //10.2013// p. 361 ff.
Anti-Bribery Laws: Some Comparisons between Germany and the UK; The International Construction Law Review; Volume 30, Part 1, January 2013; P. 54 ff.
Rise of the Compliance Culture – Managing Legal Risks in the Twenty-First Century; Ethisphere // 2011 / Q4 // p. 19
Models of the compliance organization in companies – Against the Chief Compliance Officer As "sole supervisor"; Betriebsberater //16.2011// p. 963 ff.
On demand bonds: a solution to the problem of an unfair call; Feature Article, Construction Law International, Volume I, No 3 September 2006
On-Demand Performance Bonds in the International Market and Adjudication as a Means of Reducing the Risks; The International Construction Law Review, Vol. 22, Part 3, July 2005
The interaction between the right and the right of the right-hand side of the right-hand side. LL.M. – Study Project 12/1997